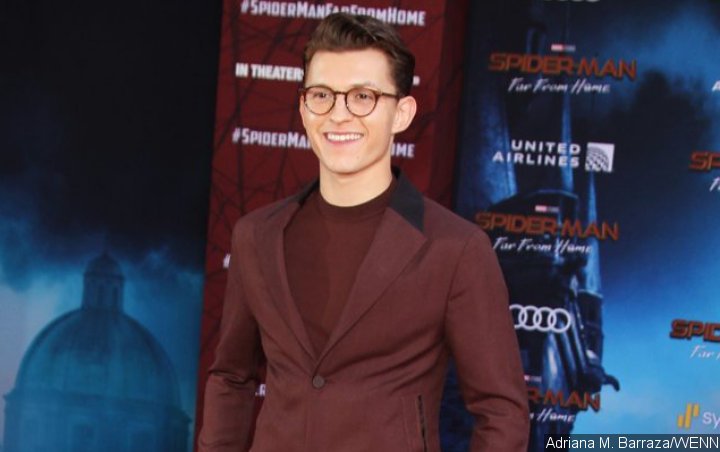 While some people are mourning the loss of the 'Spider-Man: Far From Home' star's luscious hair, others think that the British actor still looks good with his new shaved head.
AceShowbiz –
Tom Holland has surprised his fans with his extreme makeover. The 23-year-old star recently shaved off his hair and he debuted his dramatic new look in a Twitter video which featured him greeting a fan named named Sabrina, while he hung out with her father.
The "Avengers: Endgame" star didn't say anything about his shaved head, but Twitter users couldn't help noticing it and they quickly took to the social media site to express their feelings. The reactions were mixed, with some admitting that they're not fans of Tom's new look.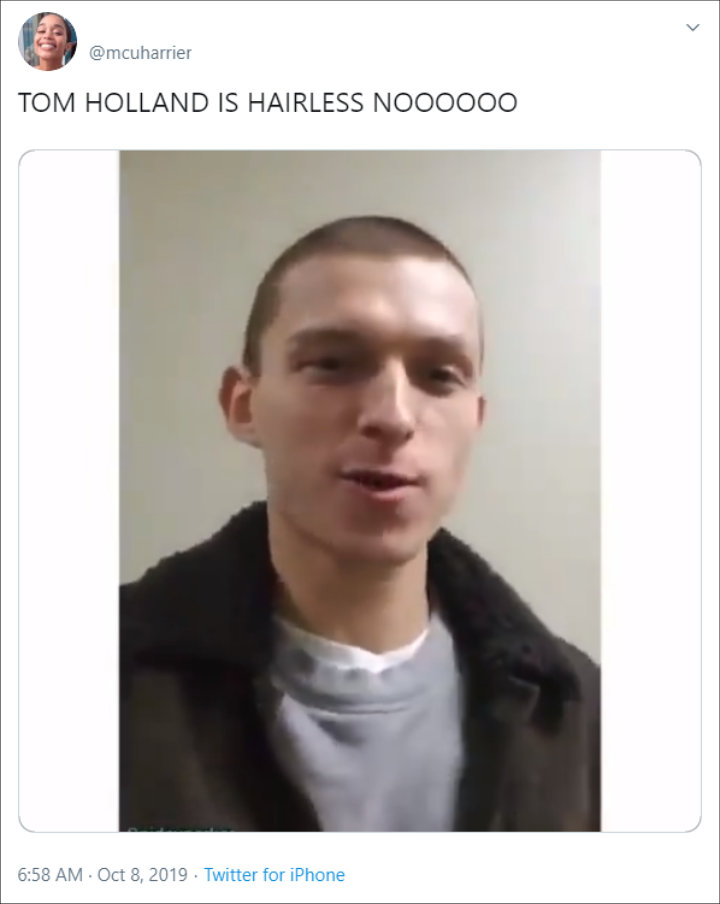 Tom Holland divides his fans with his new shaved head.
"TOM HOLLAND IS HAIRLESS NOOOOOO," one shocked fan posted. Another tweeted, "literally his curls a week ago were so f**kn long wtf." Another user expressed her disappointment, "TELL ME THIS IS A JOKE THAT TOM HOLLAND SHAVE HIS HAIR?!!"
Some others, however, think that Tom still looks "hot" and "cute" without his luscious hair. "Okay he rocks it though," one commented on the Peter Parker depicter's shaved head. Another added, "he literally can rock anything."
"let tom holland shave his head while he still has a good hairline," someone else tweeted despite loving Tom's longer hair. Some others, meanwhile, compared the British actor to Justin Timberlake and Eminem, who have sported shaved heads, too.
It's not clear if Tom made the decision to shave off his hair for a new film role or his personal style. Meanwhile, some people suggested that Tom shaved his hair for his role in "Cherry", which is currently in production. The upcoming crime drama film is directed by "Endgame" helmers Anthony and Joe Russo.
"The Russos made Tom Holland shave his head OMEGALUL," one fan tweeted. Another added, "Filming began for Russo brothers' Cherry . Tom Holland shave his hair off for this movie."
The 2017 BAFTA Rising Star Award winner was still seen rocking his wavy hair in some fan pictures posted on Saturday, October 5.