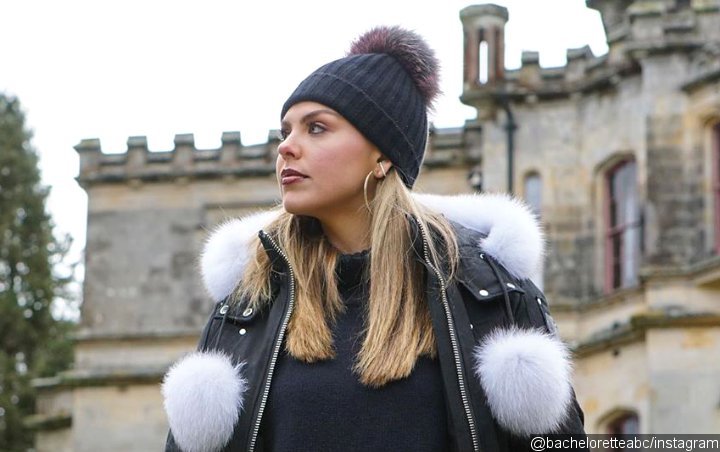 The other guys hope the Bachelorette to just send Luke P. home, and as much as Hannah wants to do so, she seemingly feels that there is 'something there' about Luke P.
AceShowbiz –
"The Bachelorette" season 15 returned on Tuesday, June 11, picking up right away after Hannah Brown confronted Luke P. and Luke S. about their ongoing beef. Luke P. continued accusing Luke S. of having another motive in joining the show, while Luke S. insisted that Luke P. lied. Frustrated by the fight, Hannah stormed out of the room.
When the rose ceremony arrived, most of the guys hoped Hannah would just send Luke P. home. Before she gave roses out, Luke S. pulled her aside. He asked her to "keep [her] eyes open" and "be weary," and then proceeded to make the decision to send himself home.
The guys seemingly had to put up with Luke P. much longer as Hannah gave the remaining roses to him alongside Peter, Connor, Dylan, Dustin, Mike, Kevin, Devin and Grant. With that, John Paul Jones and Matteo were eliminated.
Next, Hannah and the guys went to Scotland with Mike being picked for a one-on-one date. The pair headed to explore the city and tried Scottish delicacies. Later at the nighttime portion of their date, Mike told Hannah that he was more than ready for a serious relationship, adding that he could see himself proposing to her at the end of the show. Hannah looked extremely happy, and she gave him the rose.
As for the group date, Devin, Tyler, Jed, Dylan, Grant, Connor, Dustin, Peter, Kevin and Garrett played old school Scottish games in hopes of impressing Hannah. Jed came out as the winner and he and Hannah had a steamy makeout session. Kevin, who accidentally walked in on them, was worried because he hadn't kissed Hannah yet.
Jed wasn't the only one who enjoyed a hot moment. Things escalated quickly between Peter and Hannah when they were on top of a pool table, while Tyler made out with her on a bed after she initiated it. Eventually, Hannah presented the group date rose to Jed.
Later, Hannah went for a one-on-one date with Luke P. She confronted him about the fact that the other guys didn't like him and he admitted to Hannah that he could've handled things with Luke S. much better. He added that the others twisted his words, and that made Hannah frustrated. She wanted Luke P. be honest with his feelings instead of constantly defending himself.
At one point, she went to have a moment for herself because she was confused. She said during confessional that she "really likes" Luke P. even though she didn't want to. "I just want to send him home like I've sent home all the other guys who've pissed me off," revealed Hannah.
Their nighttime portion of the date went better than the daytime portion, though Hannah was still confused as she was unsure about her feelings for him. Eventually, Hannah decided not to give Luke P. the rose. Before fans got to see Luke P.'s reaction, the episode cut to an end.