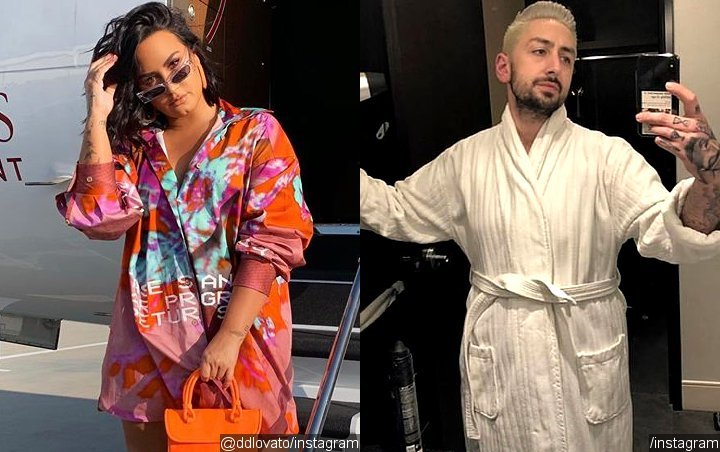 While he avoided police investigation over the 'Sober' singer's near-fatal overdose, Brandon Johnson gets himself in another trouble with the law for an incident at a Macy's store.
AceShowbiz –
The man who supplied Demi Lovato with the drugs that led to her near-fatal overdose last year (18) has been charged with heroin possession and shoplifting.
Brandon Johnson did not face arrest or even a police investigation after confessing to providing the pop star with questionable pills in July, 2018, because in California, an overdose is categorised as a self-induced medical emergency.
However, Johnson has since found himself in trouble with the law for an unrelated incident, after he was accused of trying to take $440 (£345) worth of goods from a San Fernando Valley location of U.S. retailer Macy's.
According to TMZ, he has been slapped with a total of three misdemeanours, including possession of ketamine, as the illegal substances were reportedly found in the Michael Kors backpack he had allegedly attempted to steal.
The news emerges as Lovato continues her sober journey, after undergoing rehabilitation treatment following her release from hospital last summer.